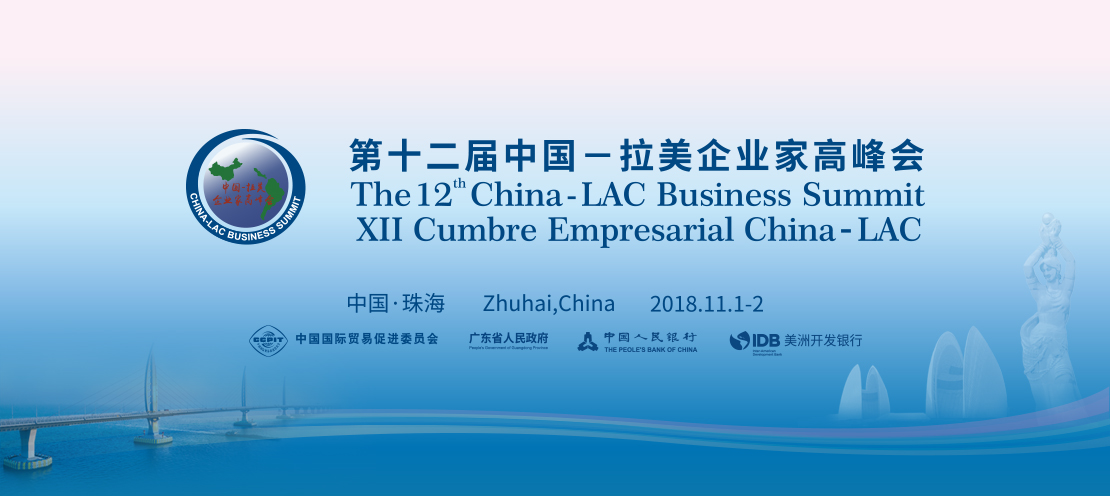 China-LAC Business Summit
Initiated by the China Council for the Promotion of International Trade (CCPIT) in November 2007, the China-LAC Business Summit is the first promotion mechanism and platform for economic and trade cooperation between China and Latin America & the Caribbean. It is recognized by the Chinese government as "a flagship brand in China-LAC practical cooperation". In early 2015, it is also incorporated as the trade and investment sub-section under the umbrella of the China-CELAC Forum and listed in the China-Latin American and Caribbean Countries Cooperation Plan (2015-2019).
The China-LAC Business Summit is held annually in China and LAC countries on a rotating basis. Until now, 11 summits have been successfully convened in China, Chile, Colombia, Peru, Costa Rica, Mexico and Uruguay. The China-LAC Business Summit focuses on key issues facing China-LAC business communities in light of broader international economic and trade development trends. Political leaders, experts, representatives of international organizations and financial institutions, as well as entrepreneurs from China and LAC countries, are invited to discuss on China-LAC trade and investment policies, market opportunities, and mutually beneficial cooperation. In addition to the main forum, various of side events such as China-LAC Trade Exhibitions, Roundtable Meeting of China-LAC Trade Promotion Organizations, seminars and business matchmakings will also be held in the same period of time.
All previous summits received great support from China and LAC countries' governments and business communities, attracting more than 12,000 delegates from several thousands of enterprises in China and LAC countries, and millions worth of agreements and projects are made to enhance economic and trade cooperation so far. As years went by, the China-LAC Business Summit has been continuously expanding with growing influence. Leaders of China, Uruguay, Chile, Colombia, Peru, Costa Rica, Mexico as well as leaders of IDB, ECLAC and other international organizations have all attended and recommended this summit.